In India, China and Tibet, it is common for a student to spend a minimum of ten years or more as an apprentice, before being allowed to instruct others. Our Gompa faculty all have a minimum of 30 + years experience training in their respective specialties. Each of our certified instructors is given modern teaching methodology courses and also must attend continuing education classes in various subjects each year. As a student of The Gompa you can be assured of full and complete instruction by the most highly qualified instructors available.
John P. Painter Ph.D. ND.
Gompa Founder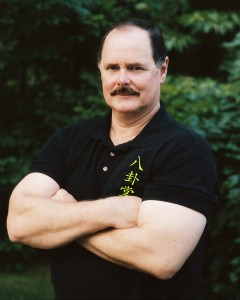 John Painter the head teacher of The Gompa began his training as a young boy in Chinese and internal martial and healing arts with master Li, Long-dao of Sichuan province. He studied with the master from 1957 to 1969.
From there he went on to study Chinese medicine, massage and acupressure with Dr. Pao, Sun-Lung of Hong Kong and Tibetan yoga and meditation with Lama Trangu Rinpoche. He attended Texas Tech University majoring in psychology and theater arts. Dr. Painter holds a Ph.D. in Naturopathic medicine is listed in Who's Who in the Chinese Martial Arts. Master, Founders and Leaders of the Chinese Martial Arts and was elected to the Texas Martial Arts Hall of Fame and was twice elected to the Inside Kung Fu Magazine Hall of Fame.
Dr. Painter has appeared in feature films and on many martial arts magazine covers. He is the author of hundreds of articles on Chinese medicine, healing principles and the internal martial arts.
Dr. Painter has also been heavily involved in medical and scientific research involving the study of Qi, (Ch'i) life force energy, through work with the Life Sciences Qi Research Institute. He has received awards from NASA and other science organizations for his work.
A Captain in the American Rangers Law Enforcement Martial Training Institute Dr. Painter is considered one of the world's foremost experts in practical, hand to hand combat training. His private client list includes members of the Israeli military combat training corp., FBI, DEA, US Army Rangers, US Army Special Forces, and US Marine Military Police officers.
******************************
"Dr. Painter is one of the most awesome martial artists I have ever interviewed or photographed. He makes it look so easy!"
– Dave Cater, Editor, Inside Kung Fu Magazine
GOMPA SENIOR INSTRUCTORS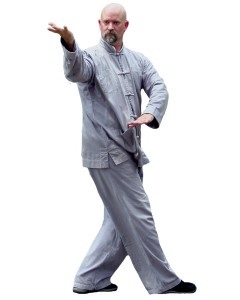 Senior Instructor: Robert Castaldo

Mr. Castaldo has been studying with Dr. Painter since 1978. His Daoqiquan specialty is Jiulong Baguazhang martial and Qigong principles. In October of 2004 after rigorous mental and physical testing, he was promoted to the level of Shifu (instructor) of Jiulong Baguazhang in a ceremony held at the annual Founders Day Celebration.
Shifu Castaldo oversees the Jiulong Baguazhang program at The Gompa and worked closely with Dr. Painter to develop the new Dragon Rolling the Pearl curriculum. He is also a sergeant in the American Rangers Law Enforcement Martial Training Institute specializing in hand to hand combat and pistol methods.
Mr. Castaldo has also been a senior lecturer at the University of Texas at Arlington. He is also involved in feature motion picture production serving as director, editor and screenwriter on a number of films.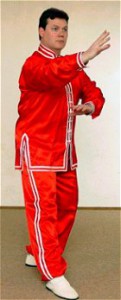 Senior Instructor: Alan Marshall
Mr. Marshall has been with Dr. Painter since the winter of 1983. His Daoqiquan specialties are in Xingyiquan and Jiulong Baguazhang. In October of 2000 after rigorous mental and physical testing, he was promoted to the level of Shifu (instructor) of Taijiquan and Xingyiquan in ceremonies held at the annual Founders Day Celebration. He currently instructs the Xingyiquan and weapons training as well as Baguazhang Qigong.
Shifu Marshall is also a trainer holding the rank of Lieutenant in the American Rangers Martial Law Enforcement Training Institute specializing in hand to hand combat and folding knife, weapons retention and baton tactics. Shifu Alan Marshall teaches Taijiquan, Xingyiquan and weapons programs at The Gompa. He is employed in industrial management. He and his wife Gloria have two children.
Office Manager Mike Leach
Mr. Leach is the manager of The Gompa center in Arlington Texas. He oversees booking of private students, visitors, and scheduling of classes, workshops and student memberships at The Gompa. He is the personal assistant to Dr. Painter acting as travel coordinator for Dr. Painter's lectures and workshops held around the world as well as maintaining contact with our worldwide network of branch schools and instructors.
Mr. Leach is also an assistant instructor for Taijiquan and Xingyiquan classes held at The Gompa Center. Mike is an invaluable member of our Gompa team.